Concentrates Menu
A concentrate is any type of cannabis product that is refined from flowers into a more purified and potent form. A concentrate can refer to any form of hash (pressed hash or water hash), kief, or hash oil (CO2, BHO, shatter, budder, wax etc). These more potent forms of cannabis have become extremely popular in medical and recreational communities.  Currently, none of our suppliers has completed the regulatory steps to be able to sell concentrates in our dispensary.  Hopefully, we will have some in stock again soon.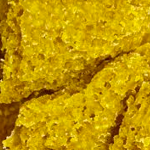 Jetty Dablicators ~ Alien OG
$59.95
A great product from Jetty Extracts, Alien OG is a stellar hybrid with citrus, pine and earthy flavors. A pure and potent cannabis distillate made with the strain's own cannabis terpenes. 1g cannabis oil available in proprietary twist and click Dablicator™ Oil Applicator hardware.