Accessories Menu
High Tides sells a variety of smoking accessories, including vape pens, grinders, papers, etc. Come in and see our selection.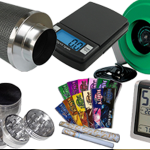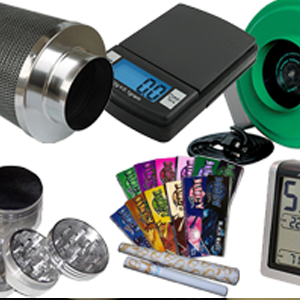 7
Yes
Detail,Thumbnail
1
1000000
Name...
/products/accessories/
420 Scope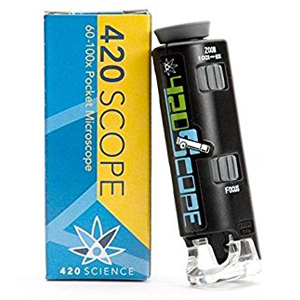 The 420 Scope is a powerful hand-held microscope for the entire 420 community. Use the 420 Scope to look for bugs, molds, mildews, ripeness, potency or simply just to admire the beauty of your plant. – Bright, ultra-white LED light – 60-100X magnification. Comes with long-lasting batteries too.
We looked long and hard for the right microscope to offer our patients, and we think the 420 Scope is better than other microscopes for several reasons. One is that the 420 Scope uses a bright-white LED light (instead of regular "yellowish" bulbs) and will illuminate your herb for optimal clarity. In addition, 60 to 100 times zoom is the best magnification to inspect the trichomes. And of course, its size – the 420 Scope is handheld and will fit in your pocket. Great for growers, smokers and everyone in between.
Absolute Xtracts Vape Pen (Hard Case)
Absolute Xtracts Vape Pen (Soft Case)
Exxus Concentrate Vape Pen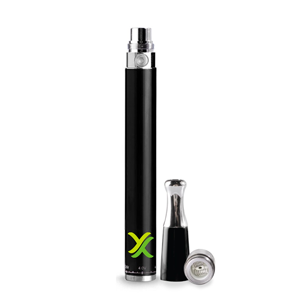 The Exxus Vape is a pen-style unit that's highly compact. People who like portable devices that can accompany them anywhere they need to go can depend on it. It's beneficial for essential oil vaporization needs. Standout elements of the Exxus Twist Concentrate Vaporizer include its universal 510 thread pattern, changeable voltage and automatic shutoff. This vaporizer turns off instantly in nine seconds.
Exxus Dry Vape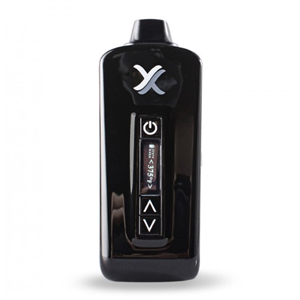 The Exxus Dry Portable Vaporizer is one of the most versatile, simple to use devices in the personal aromatherapy marketplace. This unit is specifically designed for use with dried aromatic blends, as opposed to the e-liquids or wax concentrates that have become so prevalent in the industry today.
Loki Personal Vape Pen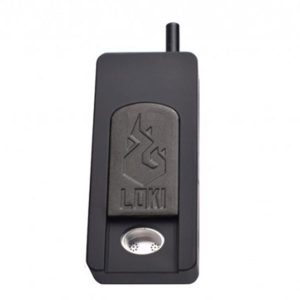 The Loki Vaporizer offers vapers a dry herb and concentrate solution in a sleek and compact vaporizer at an affordable price.
The Loki Vaporizer is ergonomic in design and comfortably fits in the palm of your hand or pocket measuring in at 3.75 inches tall. A retractable mouthpiece adds to the discreet design concept, while a universal USB charging port is able to achieve a full charge in around an hour. A built-in 10 minute auto safety shut off feature is incorporated into the Loki to maximize battery life. It features an anodized filling chamber for great flavor and pure vapor production, and heats within seconds using a rechargeable Li-Ion battery which provides up to hours of use per charge.
The Loki Vaporizer has 3 adjustable temperature control settings. The lowest setting will delivery premium flavor, while the highest setting will deliver maximum vapor.
During the heating cycle an LED indicates the temperature status via different colors, the top temperature is effective for the vaporization of concentrated essential oils, simply place the included mesh pad into the filling chamber for use. We recommend using the starting temperature for dried blends, on average, one fill will provide numerous quality vapor draws. A universal micro USB port allows for an easy charging option, while patrons can use the LOKI vaporizer at any altitude with silent operation.
Sutra 3 in 1 Kit
The Sutra 3 in 1 Vape Kit is potentially one of the best vape pen deals on the market today. Suitable for both beginners and experienced vapers, this high quality kit is the latest from Sutra, known in the industry for their build quality and durability. This 3 in 1 vape kit allows the user to easily use ejuice, concentrates, as well as dry blends.
Sutra Personal Vape Pen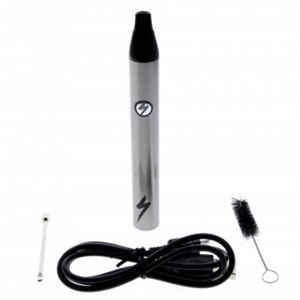 The Sutra Dry Portable Vaporizer offers the sleekness of a pen style vaporizer combined with regulated temperature control for the efficient vaporization of dried herbs. A stainless steel heating oven holds an sufficient amount of dried herbs, while the rechargeable Li-Ion battery powers the Sutra Dry Vaporizer for up to days of use!
During the heating cycle an LED indicates the temperature status by changing colors once the Sutra Dry is ready for use. A universal micro USB port allows for easy on the go charging.
Each Sutra Dry Vape Pen offers silent operation for those that are looking for a portable vaporizer that can be concealed inside your pocket or hand. This is an excellent vaporizer for those who want to be able to vaporize on demand!
Wulf Dome Kit Dual Coil Titanium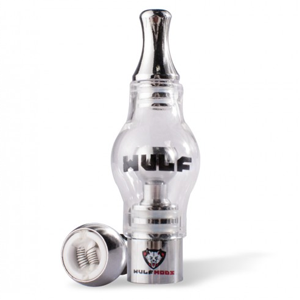 The Titanium Dual Coil Concentrate Dome Kit by Wulf Mods is a kit that's ideal for concentrated oil use. It is known for a variety of standout features. Examples are its sturdy grade 2 titanium heating coil, dual coil heating system and transparent glass dome.
The Titanium Dual Coil Concentrate Dome Kit can be used just like all kinds of eGo thread units. This Wulf Mods product has an outer diameter of 1/2 inch and overall length of 2 3/8th inches.
Wulf Lx Vape Pen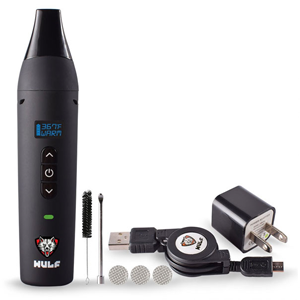 The Wulf-Lx Digital Vaporizer by Wulf Mods is a herbal vaping device that offers a lot of convenience to the users. It comes with a high grade ceramic heating chamber that works on the bake and combustion technology to give you rich vapors at every temperature setting.
It enables you to customize your vaping sessions by allowing you to set your preferred temperatures digitally. The Wulf-Lx comes with a built-in battery that you can charge with the USB cable provided with the device.