Miscellaneous Products
High Tides carries an expansive paper selection, screens, apparel, rolling trays, pipe cleaners, incense, lighters, torches, and so on. Come in and see our selection.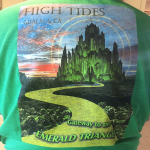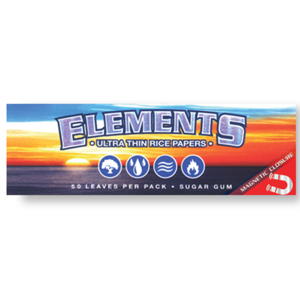 Elements rice papers stand out because they burn with almost ZERO ash. Pure rice papers are made from no chemicals, no pulp and no hemp. Elements designed their paper to be ultra slow burning and incredibly thin with a thin strip of natural gum from the Acacia plant. The result is probably the best rice rolling paper ever produced. Elements have become one of the most successful rolling paper across the globe! Each package has a magnetic closure to ensure your papers never get ruined in your pocket. Made in Spain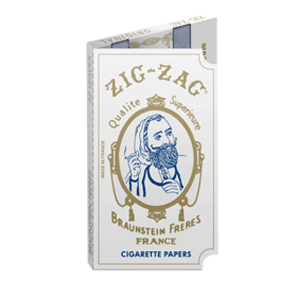 All Zig-Zag papers have a thin glue line to provide a perfect seal – every time. Derived from the sap of the African acacia tree, the natural properties of gum Arabic provide a consistent seal without impacting the taste of your smoke.
Made using Natural Flax Plant Fibers

100% Natural Gum Arabic

24 booklets per carton, 32 papers per booklet