Drinks Menu
High Tides offers a variety of cannabis beverages, including Waska, Sprig, and Incog Flux 420.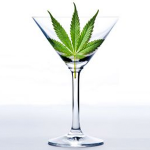 Lagunitas Hi Fi Hops ~ 5:5
$6.95
This IPA-inspired sparkling beverage is made using everything Lagunitas knows about hops — but with zero alcohol, zero calories, and zero carbs. Infused with THC from the finest, sun-grown cannabis at absoluteXtracts.
THC Level: 5mg
CBD Level: 5mg
Calories: 0
*Per 12 Fl. Oz. Serving