Drinks Menu
High Tides offers a variety of cannabis beverages, including Waska, Sprig, and Incog Flux 420.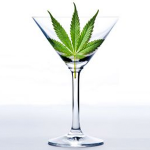 Keef Lemonade ~ 100mg THC
Keef Mocktail Lemonade 100mg is the perfect summer beverage. This higher dosed product was specifically designed for recreational users with a higher THC tolerance and those who wish to consume with more flexibility. Put a shot on ice, mix it with your beverage non infused beverage, or just take it like shot! The choice is yours.