Flowers Menu
The flowers of a cannabis plant refer to the hairy, often sticky bud or parts of the plant that are harvested and used to consume in a variety of marijuana products. Technically speaking, they are the reproductive organs of the plant and when fertilized by a male plant, seeds will be produced.  
Our need to comply with the California State Cannabis regulations has shifted the way we sell our flowers, and in order to met the California cannabis packaging and labeling laws, all of our flowers will now be sold in pre-packaged 1/4, 1/8, and 1 gram jars.  As always, we are committed to providing the highest quality, safe, tested and delicious flowers grown in the Emerald Triangle!
PLEASE NOTE, Our flower selection changes frequently.  The list below is only an approximation of what we have in stock.  We get a new delivery every Thursday, so be sure to call or stop by the shop for updates.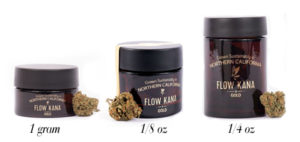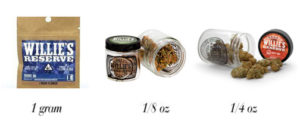 Super Silver Haze
$54.95 for 1/8 Jar
From Royal Tree Indoor, 1/8 jar, 20.4% THC.
Super Silver Haze Strain is the perfect weed of choice for a "wake and bake" blunt – when you need a cerebral boost to get up and going or when you need the focus and motivation to get something done. Super Silver Haze is filled to the brim with THC, so you are well-advised to approach her with optimistic caution if you are a novice pothead.