Pre-Roll Menu
A pre-roll is a joint or blunt of marijuana that was prepared before its intended time of consumption. These are great, to-go joints, and can come infused, rolled in keif, or plain. Pre-rolls prove to be helpful if you don't want to roll a joint yourself.
PLEASE NOTE, Our pre-roll selection changes frequently.  The list below shows our pre-roll "infused" selection, and not our frequently changing selection of pre-roll flowers. We get a new delivery every Thursday, so be sure to call or stop by the shop for updates.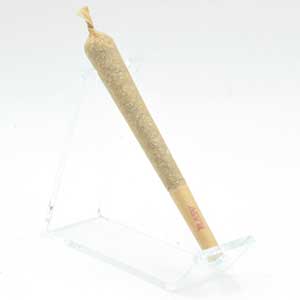 Sublime Mini Fuzzy ~ Indica
$22.95
INDICA OG KUSH
Bored with the average joint? Try Sublime Mini Fuzzies. This three pack offers terpene-enhanced pre-rolls that start with premium flower – infused with wax – and then are rolled in kief for a truly potent smoke.
These Indica-dominant pre-rolls are a good option for when you want to bring it down a level.