Pre-Roll Menu
A pre-roll is a joint or blunt of marijuana that was prepared before its intended time of consumption. These are great, to-go joints, and can come infused, rolled in keif, or plain. Pre-rolls prove to be helpful if you don't want to roll a joint yourself.
PLEASE NOTE, Our pre-roll selection changes frequently.  The list below shows our pre-roll "infused" selection, and not our frequently changing selection of pre-roll flowers. We get a new delivery every Thursday, so be sure to call or stop by the shop for updates.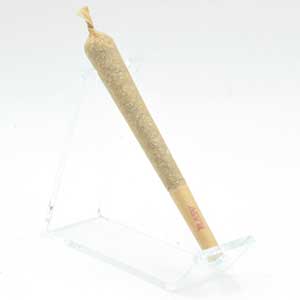 Brother David's Pre-Rolls
Brother David's is premium sungrown cannabis and hemp flower, carefully milled and sifted, blended to maximize terpene and cannabinoid diversity, in standardized ratios of THC to CBD. Reflective Blend is a 1:1 ratio of CBD to THC, available in 6 pack tins of half gram pre-rolls.
Brother David's is a project of David Bronner, CEO of Dr. Bronner's Magic Soaps. David is a devoted cannabis activist and regenerative organic advocate. All profits from Brother David's go toward protecting the land, lives, and communities of our cannabis family — promoting small-scale family farms practicing regenerative organic agriculture, and fighting a system that unjustly criminalizes cannabis.
All of Brother David's partner farms are Sun+Earth Certified, growing cannabis regeneratively in the rich, sun-drenched soil, versus industrial chemical and energy-intensive indoor operations that are destroying the small family-farmer ecosystem. Brother David's Oregon farm partners are Phoenix Rising Farm and East Fork Cultivars.