Pre-Roll Menu
A pre-roll is a joint or blunt of marijuana that was prepared before its intended time of consumption. These are great, to-go joints, and can come infused, rolled in keif, or plain. Pre-rolls prove to be helpful if you don't want to roll a joint yourself.
PLEASE NOTE, Our pre-roll selection changes frequently.  The list below shows our pre-roll "infused" selection, and not our frequently changing selection of pre-roll flowers. We get a new delivery every Thursday, so be sure to call or stop by the shop for updates.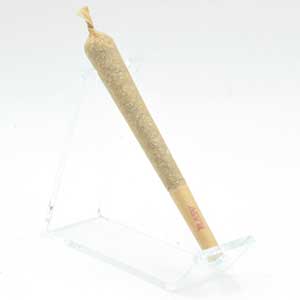 HighRize Mini Pre-Rolls
12 mini pre-rolls totaling 4 grams, Premium Flower
Packaged in a durable (and recyclable) pocket-friendly tin, minis are built for the active lifestyle.  Tins are designed and packed to maintain the integrity of each mini, even after opening, nothing crushed or bent.